Urban Entomology Fact Sheets
This page contains an alphabetical list of MSU Extension Urban Entomology insect fact sheets. These fact sheets provide a quick overview of the insects that are found in yards and gardens throughout the state of Montana. Use the index to jump to the first letter of common insect names.
For further information about the insects and arachnids listed here, contact MSU Extension Arthropod Diagnostician Dr. Laurie Kerzicnik.
Index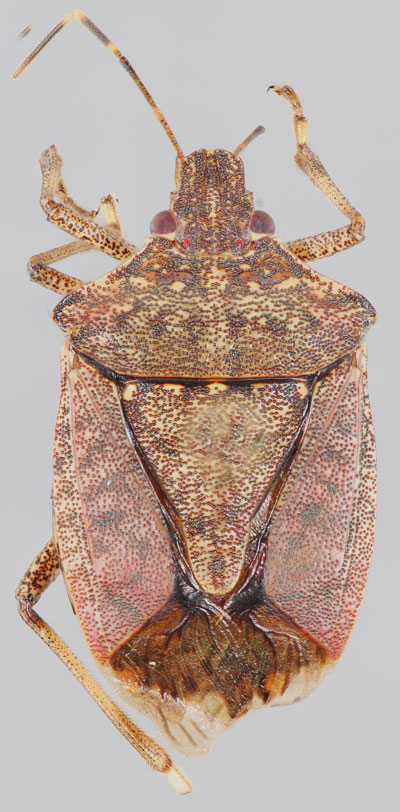 Adult brown marmorated stink bug. Photo by Laurie Kerzicnik, MSU. Larger image (850KB)
A
B
C
D
E
G
H
I
M
O
P
R
S
T
W
If you suspect an insect infestation on your property, or have a sample for analysis, contact your local extension agent, the Schutter Diagnostic Lab at Montana State University, or the Montana Department of Agriculture.
More from MSU Extension
Explore the family of MSU Extension Plant Sciences and Plant Pathology related programs.
Integrated pest management focused on educating professionals in the fields of arboriculture, landscape, nursery, and lawn care.
Diagnosis of plant diseases, insect damage, and environmental plant problems, as well as visual assessment of herbicide injury to plants.
Working to reduce health and environmental risks from pest management, as well as improve practices, and increase IPM adoption.
Educational training on the proper use of pesticides to protect both public health and the environment.